Playgrounds
Located at Nelson Avenue and Taylor Avenue
Both playgrounds have restroom facilities, bike racks and seating areas. Nelson Avenue has street parking and Taylor Avenue has a parking lot.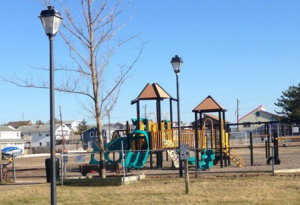 Nelson Avenue Park
Come enjoy a nice day at the park. Whether its running around the jungle gym, kicking around the soccer ball or shooting hoops! Nelson Avenue Park is smoke-free thanks to the efforts of the Beach Haven Girl Scout Troop 268.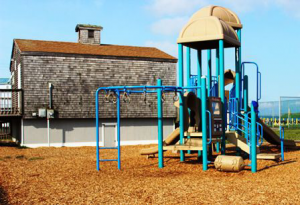 Taylor Avenue Park:
Located on the bay behind Bay Village is a lovely location to get some fresh air with the kids or play a pick-up game of basketball with some friends. Your kids will enjoy time running around the new playground as you relax at one of the two gazebos with a spectacular view of the bay.