Playgrounds
Located at Nelson Avenue and Taylor Avenue
Both playgrounds have restroom facilities, bike racks and seating areas. Nelson Avenue has street parking and Taylor Avenue has a parking lot.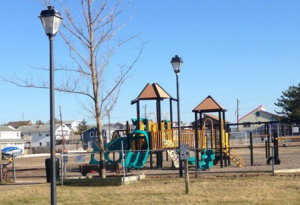 Nelson Avenue Park
Come enjoy a nice day at the park. Whether its running around the jungle gym, kicking around the soccer ball or shooting hoops! Nelson Avenue Park is smoke-free thanks to the efforts of the Beach Haven Girl Scout Troop 268.
Pickleball- Funny Name, Fun Game
Come Join Us!
For the Third year on LBI and growing fast! For active adults, Pickleball is a
combination of Tennis, Racquetball, Ping Pong, and Badminton. It is played on a
badminton sized court and a tennis type net, using a short handled racket and whiffle
ball.
We will be offering 3 locations with a combination of several indoor and outdoor courts:
Beach Haven Elementary School playground on Bay Ave, the hockey rink on Nelson

Ave in Beach Haven, and the St Francis Community Center in Brant Beach.

We welcome new and experienced players. Equipment will be provided.

Please go online at USAPA.org for additional information and instruction about Pickleball.
For more details and schedule, call Candy Zolcinski at 908-596-0092 or email
cazolcinski@yahoo.com.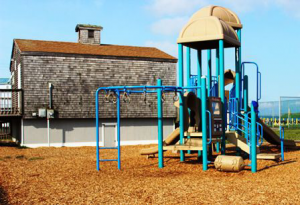 Taylor Avenue Park:
Located on the bay behind Bay Village is a lovely location to get some fresh air with the kids or play a pick-up game of basketball with some friends. Your kids will enjoy time running around the new playground as you relax at one of the two gazebos with a spectacular view of the bay.